Long and last day in Poland 🇵🇱. We finally meet our contact here, Victoriano, who helped us so much organizing this Vínculos.
In the morning we had some free time. Some people went to the Wieliczka Salt Mine, others stayed in the old town visiting the city.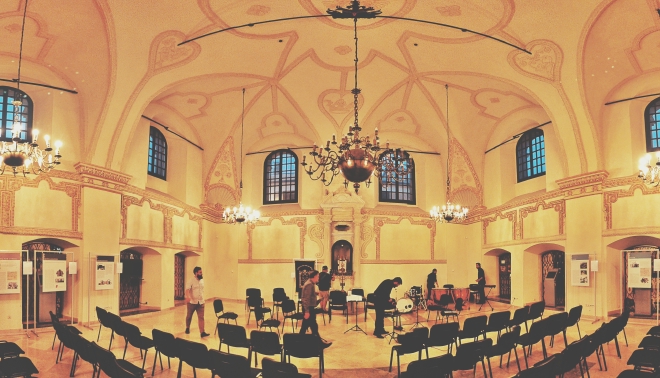 We left Kraków early in the afternoon in direction to Zamość. There we had one of those unique and interesting concerts. We played at the Zamość Synagogue, a UNESCO World Heritage Site since 1992, and among other pieces we played one that fitted the site perfectly: "Endecha por la muerte de Guillén Peraza", a piece arranged by Alberto Lozano, inspired on a sephardi melody.